The Peace Corps Alliance in Action (Article #1; Understanding Islam, Article #2; PCAIU Outreach Narrative)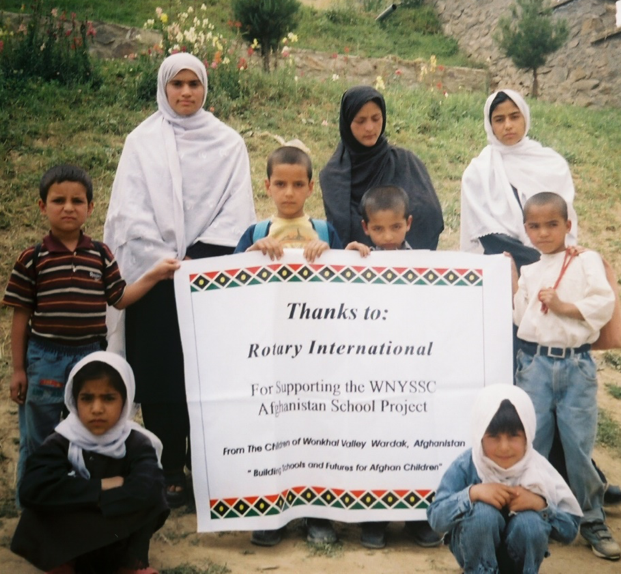 Resources for Understanding Islam and
The Muslim World
Thanks to Tim Resch and the Friends of Morocco for these resources. 
 (http://friendsofmorocco.org/resources.html)
   Council on American-Islamic Relations (CAIR) mission is to enhance understanding of Islam, encourage dialogue, protect civil liberties, empower American Muslims, and build coalitions that promote justice and mutual understanding. Guides And Toolkits Guides to Muslim Religious Practices Reports And Surveys

   Being Muslim in America. 2009. US Department of State International Information Services 36p. Muslim life in America is summarized in a U.S. State Department booklet. The booklet was published by the State Department and the Bureau of International Information Programs (a State Department agency) in 2009. It includes profiles of American Muslims in various walks of life, demographic statistics, maps, a timeline, and a bibliography, in addition to many photographs. 

   The Consortium for Educational Resources on Islamic Studies (CERIS) is a collaboration of academic, non-profit, and religious organizations in the tri-state area ( Ohio, Pennsylvania, and West Virginia) CERIS facilitates program development and disseminates information on Islamic Studies to students, faculty, and the larger communities we serve. Islamic Studies encompasses many languages, literatures, and disciplines, and extends from the seventh century to the present and across broad geographical areas of the world. Teaching About Islam and Muslims in the Public School Classroom: A Handbook for Educators (1995), by the Council on Islamic Education, presents beliefs and practices of Muslims (8 p.)

   Islamic Networks Group (ING) is a non-profit organization whose mission is to counter prejudice and discrimination against American Muslims by teaching about their traditions and contributions in the context of America's history and cultural diversity, while building relations between American Muslims and other groups. Founded in 1993, ING achieves its mission through education and community engagement. We work through regional volunteers and affiliated organizations across the country who provide thousands of presentations, training seminars and workshops, and panel discussions annually in schools, colleges and universities, law enforcement agencies, corporations, healthcare facilities, and community organizations as part of cultural diversity curricula and programs. Lesson Plans on Muslims and Islam

   (Re)embracing Diversity in NYC Schools: Educational Outreach for Muslim Sensitivity The curriculum (Re)embracing Diversity combines a wealth of information about Islam and Muslims with interactive classroom activities that foster the critical importance of tolerance and respect for ethnic and religious diversity. For the convenience of teachers, the curriculum is downloadable either in its entirety or as individual lesson plans depending on students' needs or interests. Also, most lessons include one or more handouts, but these must be downloaded separately from the instructor's guide. Handouts Zipped, Lou Cristillo, Project Coordinator is a Morocco RPCV Ouarzazate 78-81.

   An additional resource on Muslim youth in the USA is This is Where I Need to Be: Oral Histories of Muslim Youth in NYC From Teacher College, Columbia University's Graduate School of Education, Student Press Initiative, a dozen Muslim teenagers set out to document stories from the real-life experiences and feelings of their Muslim peers in public high schools. The result is a compelling collection of twenty-three oral histories which show the tremendous cultural diversity of Islam in the US. These are voices of teenagers living ordinary lives at a time when being Muslim in America can provoke "extraordinary" reactions from classmates and teachers, from friends and strangers, or even from one's own family and kin. There's a curriculum guide that accompanies the book.

   IslamiCity provides a non-sectarian, comprehensive and holistic view of Islam and Muslims. We cultivate peace, inspire action, explore positive solutions and encourage purposeful living through the universal teachings of Islam. We are active in the promotion of universal values, cooperation and dialogue among civilizations. Understanding Islam and Muslims

   Islamic Studies:  Islam, Arabic, and Religion.  This Islamic Studies website covers the areas of Islam, Arabic, and Religion (focusing on Western religions). It is particularly intended to be of use for students and teachers at all levels, as well for members of the general public who wish to get a non-polemical view of Islam (including Sunni Islam, Shi'ism, and Sufism) and to a lesser extent of Judaism and Christianity. "Islam and Islamic Studies Resources" is the website of Professor Alan Godlas of the Department of Religion at the University of Georgia

  Islam Web is a site designed to enrich the viewers' knowledge and appreciation of Islam. Its aim is to provide the viewing community substantial knowledge about Islam, particularly the non-Muslim who may need clarification of common distortions of the media and misrepresentations of ill-informed followers. The purpose of this site is to increase the awareness of Muslims and non-Muslims alike about the mission of Islam to warn mankind of God's punishment and to give the good news of their salvation in Islam.

  Archnet is a globally-accessible, intellectual resource focused on architecture, urbanism, environmental and landscape design, visual culture, and conservation issues related to the Muslim world. the Archnet Pedagogy Collection is to make well-crafted and practical resources publicly available for those teaching the subject of Islamic art and architecture. The collection provides useful aids in a variety of media that can assist instructors in how they might approach and understand this diverse and prodigious subject matter and its extensive historiography in order to teach it more effectively.

  Arab Culture and Civilization is a now archived extensive on-line curricular resource on the Arab world produced by the National Institute for Technology and Liberal Education (NITLE). This site was conceived in the days following September 11, 2001 as the liberal arts colleges in NITLE's network struggled to help their students and faculty make sense of and respond constructively to the tragedy. The web site offers "Special thanks to Michael Toler for his excellent, diligent work in developing content for this site over the past year. His organization of diverse materials, scholars, disciplines, and areas has been both indispensable and exemplary." Michael Toler is a Morocco RPCV serving 90-94 in El Jadida and Tangier

   One Hundred Questions and Answers About Muslim Americans is part of the Michigan State University School of Journalism series on cultural competence. This guide has sections on culture, language, religions, social norms, politics, history, politics, families and food. The guide is intended for people in business, schools, places of worship, government, medicine, law enforcement, human resources and journalism-anywhere it is important to know more about communities. We intended this guide for individuals and for groups.

   One Hundred Questions and Answers About Arab Americans is part of the Michigan State University School of Journalism series on cultural competence.  This guide has sections on culture, language, religions, social norms, politics, history, politics, families and food.  The guide is intended for people in business, schools, places of worship, government, medicine, law enforcement, human resources and journalism--anywhere it is important to know more about communities. We intended this guide for individuals and for groups. 

   The Center for Contemporary Arab Studies (CCAS) at Georgetown University directs the nation's only Master of Arts in Arab Studies (MAAS) program. Our rigorous Arabic language training and multidisciplinary approach draw on the expertise of an academically diverse faculty. CCAS also hosts a rich calendar of public events, a Title VI-supported outreach program for K-14 educators, and a growing multimedia and publications program.  Links for the Arab World and the Middle East are very good.

   The Middle East Institute's mission has been to increase knowledge of the Middle East among the citizens of the United States and to promote a better understanding between the people of these two area. In support of this mission, MEI offers program activities, language courses, scholars-in-residence and an academic journal. With these resources, MEI can provide members, the media and policymakers in-depth analysis of breaking events as well as an expert perspective on their genesis. 

   AMIDEAST is a leading American non-profit organization engaged in international education, training and development activities in the Middle East and North Africa. Today AMIDEAST programs and services touch the lives of half a million individuals a year – improving educational opportunities and quality, strengthening local institutions, and developing language and professional skills critical for success in the global economy. 

   TeachMideast is an educational outreach initiative developed by the Middle East Policy Council. TeachMideast is a resource designed primarily to give high school and community college teachers the foundation they need to teach about critical, complex and intriguing subjects. The demand for high-quality information and resources to enable educators to teach about the Middle East continues to grow. Since 1985, the Middle East Policy Council has offered free, non-partisan and highly-acclaimed presentations about the Middle East, Arab culture and Islam

  American-Arab Anti-Discrimination Committee 
The American-Arab Anti-Discrimination Committee (ADC) is a civil rights organization committed to defending the rights of people of Arab descent and promoting their rich cultural heritage." Sources of information on discrimination against Arab-Americans is available on this website.

   Tolerance.org is a principal online destination for people interested in dismantling bigotry and creating, in hate's stead, communities that value diversity. If you want to know how to transform yourself, your home, your school, your workplace or your community, Tolerance.org is a place to start — and continue — the journey. Through its online well of resources and ideas, its expanding collection of print materials and its burgeoning outreach efforts, Tolerance.org promotes and supports anti-bias activism in every venue of American life. Winner of the Webby Award for Activism and Electronic Multimedia Awards for both Education and Public Service.

   http://www.religioustolerance.org/islam.htm an excellent introduction as well as contemporary issues related to Islam in North America.
********************************************************************************************************************************
                                                                                                 The Peace Corps Alliance for Intercultural Understanding
The mission of The Peace Corps Alliance for Intercultural Understanding (PCAIU) is to "Educate, Advocate and Organize" in response to the rising tide of racism, bigotry, antisemitism, Islamophobia, gender bias and all other forms of prejudicial discrimination in our nation. We steadfastly believe that these unacceptable characteristics arise from an uncurious and self-satisfied lack of familiarity with the persons or groups, against which this antipathy is directed. Malala Yousafzai simply refers to the willful disrespect and disregard for other human beings that is expressed by her Taliban antagonists, as ignorance. In this context, our ongoing intention will be to educate for understanding, advocate for acceptance and organize for capacity.
In addition to our advocacy and support for legally vetted immigrants, the PCAIU will provide a platform for offering a helping hand to veterans and to our marginalized fellow-citizens in rural and urban communities. Through introduction and engagement with a broadly varied recipient population, Returned Peace Corps Volunteers (RPCVs) in partnership with Rotary International (www.rotary.org) will empower our student and community team members to recognize the mutual values, shared virtues and common humanity within our diverse communities, which unites us with our fellow Americans.
The Three Goals: The leadership of Returned Peace Corps Volunteers in establishing this intercultural alliance is based on each volunteer's commitment to the three goals of the Peace Corps. When inducted into service every RPCV pledged to fulfill the following goals:
First, we pledged to help the people of our host nations in meeting their need for trained American men and women.
Second, we vowed that we would act as ambassadors of goodwill for the United States and help to promote a better understanding of Americans on the part of the peoples of our countries of service.
In affirming the Third Goal, which was to be implemented upon completion of our Peace Corps service and our return to the United States, we promised to help promote a better understanding of other peoples and other cultures on the part of our fellow Americans.
Very few of us realized, at the beginning of our service, that in making this three-part pledge it would be the Third Goal that would provide us with our most enduring challenge and extend our responsibility well past the end of our two year in-country Peace Corps service. Sargent Shriver, President Kennedy's first Director of the Peace Corps insightfully stated that we never end our service as Peace Corps Volunteers. Rather than refer to RPCVs as former Peace Corps Volunteers he intentionally referred to the growing cadre of activists as Returned Peace Corps Volunteers. The Peace Corps Alliance for Intercultural Understanding's (PCAIU) organizational plan is based on our solemn Third Goal pledge to promote a better understanding of other peoples on the part of our fellow citizens and to act as mediators of friendship and intercultural awareness.
Elements of PCAIU's action agenda have been implemented by members of our coalition of stakeholders for years. Our primary ambition in forging our emerging alliance is to develop a collaboration of efficient community outreach drawn from the strengths of our various partners. We know, from our fifty-five year history of service, that in establishing the conditions and environments, in which candid interpersonal dialogue can be exchanged, we have been able to provide our participants with the opportunity to communicate with and learn about people from little-known cultures through interaction with neighbors in their own communities.
Our most sincere belief is; "Nothing Defies Fear Like a Friendly Face." Our goal is to provide a forum for American citizens to actively engage in service that promotes dialogue and enables reflection on the long-standing America tenets of offering a welcome to strangers and providing refuge for the oppressed.
Each participating outreach team can establish its' own community's project priorities. These may include Ecological Outreach, Support for Veterans' Issues, Advocacy for the Homeless, Assistance at City Missions and Women's Shelters, Meals on Wheels and Senior Citizen advocacy, Literacy tutoring as well as participation in Big Brother Big Sister programs and organizing Toys for Tots projects along with many other worthy and creative initiatives.
Properly prepared associates may also be interested in providing educational tutorials or assist in after-school programs. Projects focused on assisting at food banks and at health clinics may also be viable ventures for some of our local groups to implement. And organizing intercultural potluck dinners among people of goodwill always develops friendships, camaraderie and increased intercultural awareness among the participants. 
Alliance Partners: The founding members of the PCAIU are RPCVs who lived and served in predominantly Muslim countries around the world. More than any other segment of the American public, we RPCVs are intimately aware of the existential threat that extremists using Islam as an organizing principle pose toward civil societies. And while these religiously motivated criminals aspire to carryout terroristic activities in the West, the vast majority of their victims are the Muslim citizens of their own nation. Conflating well assimilated American Muslims and other religious minorities with the militant bigots who aspire to prey upon them is conceptually akin to punishing the victims of wrongdoing along with perpetrators because they were involved in the same crime. Yet this is what happens over and over in the US and globally during malevolent cycles of intercultural ignorance and misplaced aggression.
As Americans Citizens who are intuitively aware that the hatred periodically directed toward minorities in our nation today emanates from the same misguided fear that has inspired other forms of cultural prejudice and bias throughout human history, we have reached out to others who identify with our concerns. In seeking to build a broad national partnership, we are forming an alliance of courageous Americans willing to collaborate in support of the most marginalized and alienated among us. We invite you to join us in this movement.
Participants in The Peace Corps Alliance for Intercultural Understanding include the following:
The National Peace Corps Association
Peace Corps Community for the Support of Refugees
Rotary International
RPCV local and Country of Service groups
Secular Humanist organizations
Faith-Based organizations
High School Service clubs
Other Civic and Community groups
We count among our supporters our parental organization, the National Peace Corps Association (NPCA) and more recently, Rotary International and its local affiliates. Our action agenda involves RPCVs working through our alliance with high school service organizations and Model United Nation clubs along with established Volunteer Agencies, which are represented in by the International Institute, Jericho Road, Jewish Family Service (representing HIAS) and Catholic Charities among others. These "Volags" reach out to the newly arrived members of our community as well as to migrants seeking asylum in Canada and offer advice and support to members of the legally vetted and lawfully admitted refugee community.
We welcome the faith-based community to participate in our partnership specifying that the lay perspective of The Alliance recognizes respect for freedom of thought and freedom of religion as self-evident inside the multicultural community with which we work. Within this advocacy, we endorse the national maxim that America is "One nation, under God, indivisible" and that our organization will work to help position members of the recipient community to enjoy the liberty and justice for all certified by their official status.
Networking: The Alliance is currently in discussion with the Kennedy Library to help promote the legacy of President Kennedy and his vision of universal American goodwill and outreach as demonstrated through the US Peace Corps. Additionally, our local participants have offered to host intercultural dinners, which are designed to confirm our belief that the content of an individual's character provides a more accurate vision of their culture than adhering to preconceived ideologies or rigid prejudgment. Through Rotary International's Interact clubs, our PCAIU-RPCVs will help local high school students organize two intercultural projects every year. One of the projects will promote intercultural understanding through support for programs that address the needs of marginalized and at-risk peoples within their school, community or region. The second outreach initiative will be one that promotes international and intercultural understanding. These may include support for gender equity educational service projects, disaster relief efforts, as well as business and microfinance projects in appropriate communities.
Our RPCV organizations are very active both locally and in their countries of Peace Corps service. In fact, one of our allied student groups recently won the Friends of Afghanistan Starfish Award for their work in making a lasting difference in the lives of individuals and families within the refugee and immigrant community in Buffalo, NY. (https://sites.google.com/a/afghanconnections.org/afghan-connections/Home/starfish-initiatives) This outstanding student group is Orchard Park High School Educational Outreach. Their motto is "Lending a Helping Hand at Home and in The Global Community." Over the past decade this determined group has funded gender-equitable school construction projects, promoted business opportunities for women, contributed to earthquake and natural disaster relief efforts and they also support ongoing educational and cultural projects like the Schools of Leadership – Afghanistan (http://www.sola-afghanistan.org/) and for RPCV, Louise Pascale's Afghan Children's Songbook Project. (http://afghansongbook.org/)
Additionally, The Alliance has been in contact with members of The Andalusian Trail, (http://do312.com/events/2016/10/21/the-andalusian-trail-the-roots-of-flamenco) which is a musical performance group that highlights the intercultural heritage of music from Spain through Africa to India. Our partnership is looking for associates in other regions to help promote our intercultural message through their passionate performance.  We are also entertaining early nominations for the United America Award, which we will present to American politicians, celebrities and community activists who share our belief that respect for the fundamental principles of American Democracy remains the foundation, on which our role as a beacon of global leadership rests.
      Anthony Agnello
      President, Friends of Afghanistan
    Co-Founder, Peace Corps Alliance for 
      Intercultural Understanding